Welcome to the official site for Jason Bastelli. You may recognize Jason from his recurring role on As the World Turns or maybe his stint on Late Night With Jimmy Fallon. Here you will learn more about this talented young actor. For Industry Professionals looking to learn more about Jason, please click on his name in the navigation menu to find everything you will need.
Happy Birthday!
By staff | 03 Aug 2016 |
One of Jason's favorite days of summer vacation has finally arrived....his birthday! He cannot wait to get out and enjoy all the day has to offer with his family, and friends, and I want to take a moment to say
Happy Birthday Jason
! I hope you have an
exciting
day today full of activities and making fun new memories. Your birthday is a very special day, and turning twelve makes it even more awesome. Enjoy all your big day has to offer, cake and presents are always a highlight, and now to have fun being a whole year older!
Happy Birthday
!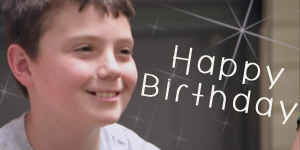 Merry Christmas!
By staff | 25 Dec 2015 |
It's the big day, Christmas is here! Jason is happy to be spending the day with his family, opening presents and taking part in all of the traditions the day brings. He would like to say
Merry Christmas
to all of you who are celebrating today, and may the new year be full of love and happiness for everyone.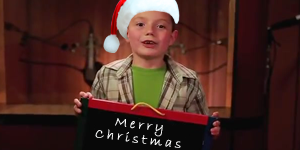 Unplugged Nation
By staff | 14 Sep 2015 |
Hopefully many of you have had a chance to catch Jason's episode of
Unplugged Nation
on the FYI Network! He and his family were featured in the series premiere at the end of July and the episode has been repeating on the network since. It follows the Bastelli family in their journey to Hawaii to explore the option of living off the grid. They saw three properties before selecting one to spend a couple of days at and get a taste of this lifestyle. From cooking, to chickens, repairs and showers we see how Jason and his family cope with living off of the grid. There are some really fun moments to see, and if you missed the episode you can watch Jason's parts in the media section. Make sure to catch the full episode though on FYI and Jason just loved filming this show!



Happy Birthday!
By staff | 03 Aug 2015 |
The weekend is always exciting, but it's even more fun when one of those days is your birthday! Jason is turning
eleven years old
today and cannot wait for all of the celebration and excitement the day will bring.
Happy Birthday Jason
! I hope you have an awesome day as everyone comes together to make your special day one to remember. Activities, traditions there is so much to do that will keep the fun rolling from morning til night, and can't forget cake and presents, that's always a big part of celebrating and one of the best! Being ten was a whole lot of fun and now turning eleven offers a whole new year of memories and opportunities ahead, it's going to be great.
Happy Birthday
!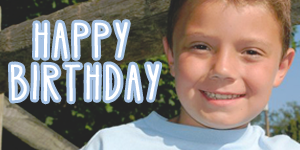 << Previous Next >>